I've just finished another Oliver + S coat for my littlest girl in waterproof fabric (we live in Scotland!) and thought I'd share my experience of buying waterproof fabric in the hope it might be useful.
I wasn't being a martyr making this coat. I've actually struggled to buy decent waterproof coats for small children. Marks and Spencer's do them but few other places seem to think you might take your precious darling out in the rain. Except we have a dog. A big hairy rain loving puddle jumping mutt that needs walking no matter the weather.
So onto waterproof fabrics
Ripstop
About the easiest fabric to source in the UK. It's like classic cheap cagoule kind of fabric. It's plastic feeling so really only for non-energetic wearing- as its not breathable. But it does come in a lovely array of colours and possibilities. Many online places have a couple of options but I've found eBay to be the best place for choice. Penine Outdoor are another place with good choice of colours though no patterns for kids.
PUL
Generally used for reusable nappies this is awesome fabric. Technically it's the 'wrong side' that's waterproof but this doesn't really make a difference. The great thing is this is rated for wear by very small children-i.e. no issues with chemical composition against their skin. However it's relatively difficult to get in this country in any real size and is v pricey. There is a weird underground market for funky patterns in reusable nappies (check out Facebook selling groups for how weird it gets. Honestly these folk pay up to £50 for a freaking nappy the kid poops in). I've used PUL for a previous coat for my kid. It sewed together really well and survived an entire season of really hard wear. I did have to order it from South Korea though! Etsy and Ebay are good places for PUL as is Plush Addict and Sewing Bee Fabrics and Cuddle Plush Fabrics
Oil skin
Reasonably available though it's generally quite tame on the colour front. Awesome for a grown up trench coat but a bit weird on a small kid. She'd look like one of the royal family grandkids at a polo match. Merchant and Mills have some lovely stuff at £20 a metre. I'd say its more of an autumn/winter weight kind of fabric rather than a spring/summer option.
Laminated cotton
Very very available if you look at laminated table cloth fabric. However a word of warning – the US market doesn't allow this for use in school lunch bags because it's not considered food safe. There are also concerns about it being used for clothing for small children. I ummed and ahhed about this for ages because you get such lovely patterns in this fabric and also because it seemed so similar to a coat I'd bought previously from M&S for my little munchkin. In the end though I decided not to buy this stuff for safety reasons.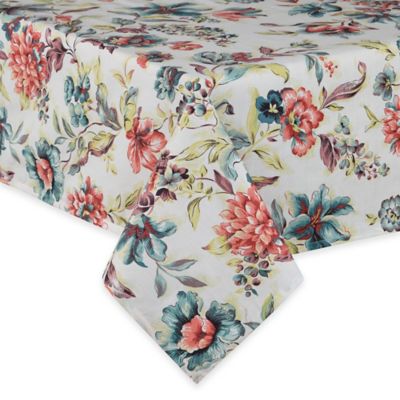 Normal cotton that is treated
This is when you treat your fabric at home to make it waterproof. Either with a spray or by chucking it in the machine. I've treated coats that have lost their waterproof nature with this stuff at home but never tried to do it from scratch with non waterproof fabric. I read a number of blogs about this but none of them set me on fire. I think from the reviews it would make something showerproof but not downpour proof.
Buying a second hand waterproof coat
Believe me I tried. I looked in my local charity shops for weeks on end for decent quality waterproof coats to cut up but failed miserably. What I really wanted was a goretex style jacket but it seems people don't give these away to charity shops.
Waterproof cotton
Relatively rare in the UK market. I found a lovely one on Sewisfaction and a few others but for choice of pattern I ended up on Etsy in particular looking at South Korean sellers. These are heavier weight fabrics with minimal shine. They have a lovely array of fabric patterns and look to be good as windproof and waterproof.
I bought 2 yards that cost me £25 including postage and I've probably got 3/4 of a yard left over after making her coat with some judicious cutting. The remainder may become a laptop bag for me for my walk to work.
And here is the final product of my endless searches for waterproof fabric. I hope you find this blog useful in case you're looking for waterproof options yourself. Feel free to suggest other fabrics I hadn't considered.